Mars Red | Galaxy Collection
Infinite expanse, distant galaxies, inconceivable depth, and an aesthetic that mankind could never create. Besides excellent technical skills, the use of the finest raw materials also plays a central role in achieving such a perfect result. A high percentage of Bamboo Silk and handspun wool is used in Galaxy Collection.
Erased | Magnificent Collection
Jewelry for the floor- By mixing traditional ornamental patterns with modern designs we have created something unique of Handmade finesse.
Modern | Space Collection
The seemingly random, fervidly anarchic nature of Space Collection is what makes it so appealing. The fascinating contrast between the cool stone look and warm wool and silk makes these designs particular eye-catchers.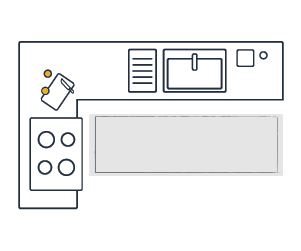 RUNNERS
VARIED SIZES

Collection Highlights
Hand Made using Wool, real silk, bamboo silk, viscose, jute and many other top quality completely natural materials that are sourced directly.
Showroom
Centrum Mall, MG Road, Sultanpur New Delhi.
Hand Knotted Persian & Nepalese Weave, Hand Tufted, Power Loom, Durries & Loom Knotted Rugs form our portfolio.
Product Highlights
Overview to our Vintage Collection.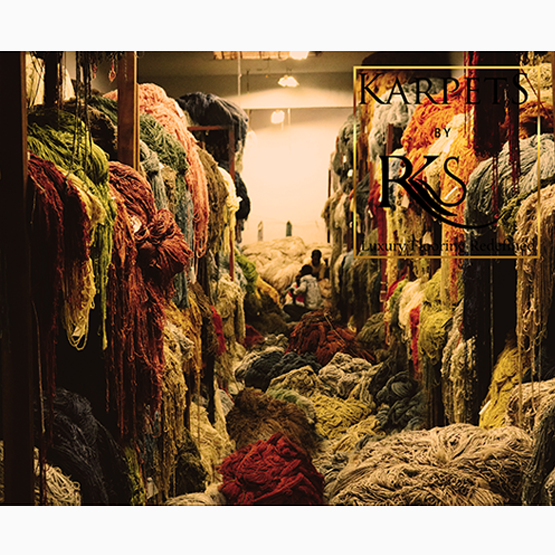 Inquire for your own bespoke rug.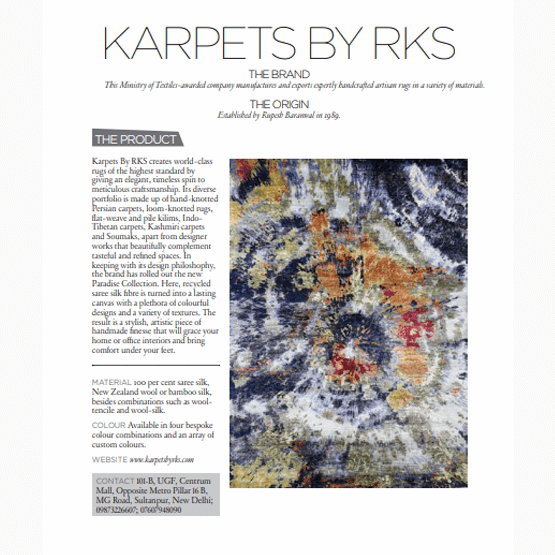 Limited Edition Rugs
We bring One of a kind rugs to your doorstep.
Karpets By RKS Offers One Of A Kind
Fine Handmade Rugs
Karpets By RKS Offers One Of A Kind Fine Handmade Rugs