Not so long ago, we saw huge carpets with motifs enriching drawing rooms in palatial houses which were the cause of envy for all the visitors. They amped up the space with richness, and luxury and were also seen as status symbols.
With changing home decor trends and an influx of many types of carpets in numerous colors and sizes, carpets became more and more utilitarian.
There was a trend of keeping a rug on top of carpets too…and carpet sort of took a backseat for a while.
Switch to 2022, carpets have made a big comeback and are here to stay.
With people all over the world spending a lot of time at home due to the pandemic, the latest home decor trends are leaning towards creating homes that are cozier, livelier, and more lived in as opposed to sleek and minimalistic looks which were ruling the roost last decade. And what makes the living room cozier than a carpet in the living room!!
So, to answer the question, IS HAVING A CARPET IN THE LIVING ROOM OUTDATED? HELL, NO!! Read more to know about the latest carpet trends and why choosing the right carpet for your home makes it more comforting, inviting, and beautiful looking!!
TRENDING CARPET TRENDS TO DECORATE YOUR HOME
CARPET IN THE LIVING ROOM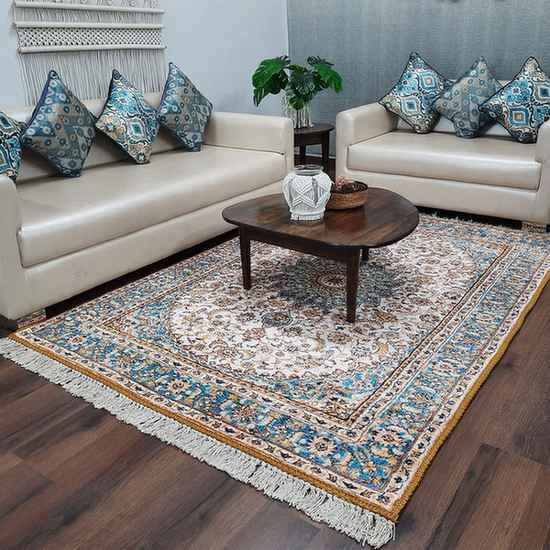 Carpets are not just a prop under the coffee table anymore!! It has taken over and become the centerpiece of the living rooms and the drawing rooms.
The importance of carpets in the living room cannot be stressed enough as they set the whole tone of the room and all the other home decor items should be selected to go seamlessly with our carpets. Buy carpets online on Luxurify Home.
1. WALL-TO-WALL CARPET TRENDS 2022
Wall-to-wall carpets are aesthetically very pleasing to the eye and are more long-lasting. It should be chosen very wisely so that it does not overpower the room and gives it a cozy feel without making the room look too boxy.
Neutral colors like beige and browns are excellent picks as they complement a wide range of other colors and selecting furniture and other decor items becomes very easy.
2. HOW TO PLACE CARPET IN THE LIVING ROOM IN 2022?
Choosing a small carpet for the living room in bold colors or bold patterns is trending in 2022 as it brightens up the room and is also the most cost-effective method of doing so. We all have been spending way more time indoors as compared to before, so, it is of prime importance that living places are more comfortable, more inviting, and livelier.
Go the adventurous way and pick up a yummy yellow or bright blue and make your living room a happier and livelier space.
Bright-colored carpets offset by neutral colors on walls are a match made in heaven!
3. CHOOSE THE RIGHT TYPE OF CARPET IN 2022
Perhaps the most on-point carpet trend in 2022 is a hand-tufted carpet.
Hand-tufted rugs are made by pushing yarns through a cotton fabric and using latex glue to hold the tufts in place.
They are often made of wool and can last up to 20 years.
There is a wide range of hand-tufted carpets available in the market and there is one for every home, for every budget!!
4. CHOOSE THE RIGHT CARPET FOR KID'S ROOM IN 2022?
Kids' rooms are all about liveliness and joy. Adding carpets and rugs adds that colorful dimension which makes the kid's room happier spaces and makes them safer. With carpets on the floor, kids can bounce on the beds and jump on floors without you worrying about their safety.
PRO TIP: Adding a colorful carpet on the wall or investing in wall-mounted carpets is highly recommended.
5. THE TRADITIONAL CARPET IS THE SAFEST BET IN 2022.
Time-tested traditional carpets will never go out of fashion. Traditional carpets are a must-have in every house, just like a little black dress is a must-have in every girl's closet.
Traditional carpets make your house interiors regal and speak volumes about your rich taste.
LET'S ALSO NOT FORGET THE MANY BENEFITS OF CARPETS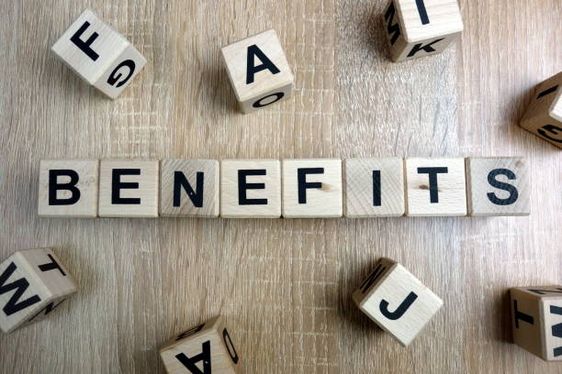 Carpets provide comfort and provide a safe zone for kids to stretch out, play, and just be their silly selves without hurting themselves. There are no slippery or cold floors to worry about when there is carpet to lend your living room a cozy feel.
All rooms which are shared spaces like living rooms, dens, and bedrooms should have carpets as there are the areas we relax in.
HOW TO MAINTAIN CARPETS
With our routines packed with work post-pandemic, let us make our own lives easier by adding elements to homes that are not difficult to upkeep. The carpets are the frontrunners here as we just have to vacuum the carpets to keep dust and allergies at bay.
The latest collection of carpets in 2022 are sturdy and the most need spot cleaning in case of any spills. Most of the stains come off by this simple method- Mix 1/4 teaspoon of liquid dish soap, 1 tablespoon of white vinegar, and 1 cup of warm water. Using a clean, white cloth, sponge the stain with the mixture, applying a little bit at a time and blotting frequently with a dry cloth until the stain disappears. Learn more about cleaning carpets without professional help on Luxurify Home.
And, that is the reason why is carpet so popular.
What are you waiting for, go shopping for trendy carpets for your living room, drawing room, or bedroom now!!