Key Notes:
Indian artisans can produce handmade carpets in any design and color – matching the requirements of overseas buyers as well as various segments of the society;
India produces wide range of handmade carpets for home in low, medium, and high qualities;
Indian craftsmen take comparatively lesser delivery time to produce a carpet;
Indian artisans use diverse raw-materials, while blending and mixing of different yarns is their specialty;
India produces wide range of modern designs based on its rich cultural heritage, traditions, history.
Indian handmade carpet industry is the oldest and the most popular market. India has an ancient heritage of carpet weaving, a craft that has assorted skill and expertise from Persia, China, and Afghanistan. In ancient times, Mughals brought the carpet weaving to India and some of the most majestic carpet in India can be seen from Mughal era. With the passing times, Indian weavers have learned the magic of colors and further enhanced their weaving skills. Presently, Indian carpet weavers are giving more aesthetic touch to make their carpet designs go viral across the globe. Moreover, this artistry is no longer a trade isolated in the villages or towns rather, it has fast evolved spreading its wings at the domestic front as well as across the international markets. This article showcases the complete insight regarding the Indian handmade carpet industry right from its manufacturing centers to the Government measures to further extend the worldwide export of Indian carpets.
A large chunk of Indian carpets is getting exported to various international destinations mainly due to lesser demand in local markets along with limited channels for domestic sales and marketing. Since last few years, however, handmade carpets have gained momentum across various domestic markets of India, primarily due to the ongoing retail boom.
Indian handmade carpet industry is primarily flourished across northern part of the nation, including major carpet hubs of Kashmir, Jaipur, Agra, among others.
Major Carpet Manufacturing Belts across India
• Uttar Pradesh – Bhadohi – Mirzapur belt;
• Uttar Pradesh – Agra belt;
• Rajasthan – Jaipur-Bikaner belt;
• Haryana – Panipat belt;
• Kashmir belt.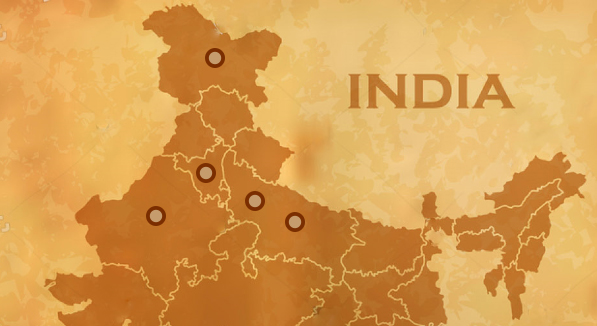 Major Carpets Types of Indian Handmade Carpets
There is a wide range of unique handmade carpets available in India, with each carpet serving the specific requirements of different segments of society:
Hand-Knotted Woolen Carpets;
Hand-Tufted Woolen Carpets;
Staple or Synthetic Carpets.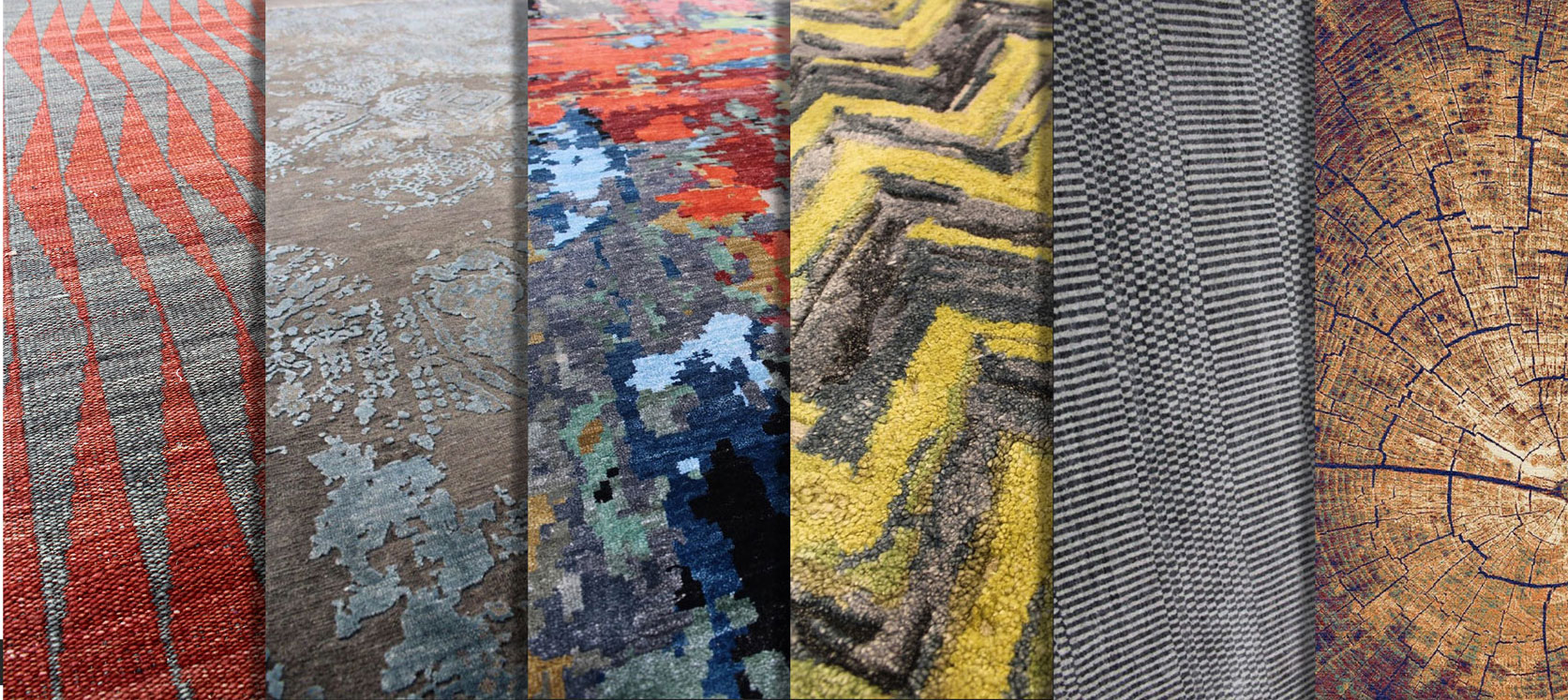 From the design perspective, there are two major designs forms available – contemporary (modern) and traditional. Modern designs are mainly popular across the northern European countries while traditional carpets are in more demand across the southern European nations. There is, however, no such differentiation of carpet designs for the U.S. market.
Major fabrics/material used for Indian handmade carpets include cotton carpets; jute carpets; coir carpets; silk carpets; wool carpet; nylon carpet; polypropylene Bulk Continuous Filament (BCF) carpet; polypropylene heat-set carpet; acrylic carpet; viscose carpet, and others.

Indian Handmade Carpets Scenario
Major home furnishing sectors in India are now moving towards Indian handmade carpets production, which has offered various new market trends for new designs and a large market segment. The youth market is more inclined towards the patterns of the contemporary/modern carpet that have provided new opportunities for the overall carpet industry. India is quite a flexible market and produces all kinds of high-quality carpets which provide India an edge over its competitor nations, including China – mainly in terms of quality and designs.
India: Emerged as a Global Leader in International Handmade Carpet Market
Indian handmade carpet industry is highly labor intensive and offers direct or indirect employment to more than Two Million domestic weavers, including farmers and others at their homes – especially women. Today, India's heritage of handmade carpet has been recognized globally with a commanding share in global exports, for its aesthetics craftsmanship, elegance, Eco-friendly approach, and vibrant designs with a human touch. Every year, India exports 85% to 90%, of the total produced carpets, to the foreign nations. India's has gained number one status in terms of exported Value and Quantity of handmade carpets, with country's exports swelling from just INR 4.4 Crore (US$284 Million) during 1961-62 to INR 9,337 Crores (or US$1,448.55 Million) during 2017-18.
During the last five years (2013 through 2017) Indian handmade carpets exports propelled at an annual Compound Annual Growth Rate (CAGR) of 4.3%. This promising growth is primarily due to the Modi Government's vision of "MAKE IN INDIA" with ZERO DEFECT and ZERO EFFECT.

Key Markets for India's Handmade Carpets and Floor Coverings Exports
India is exporting its produced handmade carpets to more than 70 nations across the world. The major countries include the U.S., Germany, Canada, U.K., Australia, and others. Recently, India has started exporting its handmade carpets to China as well. During 2017-18, India exported 47.40% of its total produced carpets to the U.S., followed by 30.84% to European countries, including Germany, UK, Italy, and France.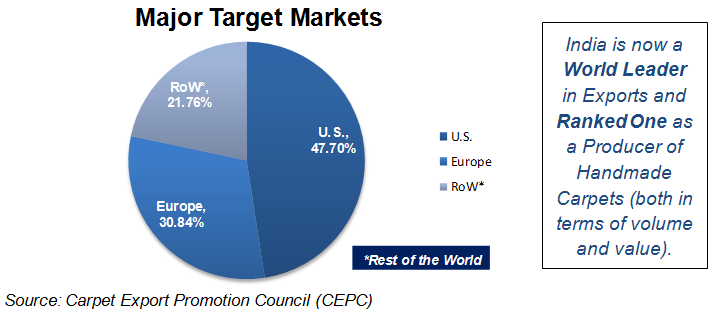 Major Untapped Markets for India's Handmade Carpet Exports
Despite contributing the largest share in Indian handmade carpet exports, U.S. promises further growth, as it is a dynamic market with a strong economy. Moreover, American users prefer Indian handmade rugs more. Europe, however, seems to be stagnant at present, with limited signs of revival in demand, forcing exporters to explore new markets. Latin American countries, including Brazil, Chile, Argentina, and Colombia have a large unexplored potential with Brazil, in particular, is quite a promising destinations for its huge population and fairly good demand. Scandinavian nations are also holding an untapped potential.